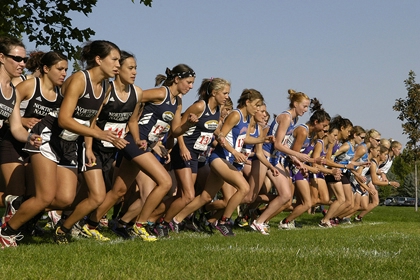 The first two or three days can be really overwhelming– not just for your new Au Pair, but for you. It's like drinking from the proverbial fire hose — Where do you possibly begin? How can you get it all done? How much will she actually understand? Should you spend the first few days sightseeing together? What does she really need to know before you leave her alone with the kids on Monday? Should you hand her the kids and run upstairs to hide?


Take a deep breath. You'll get to everything (or most things) eventually.
Start with the goal of orienting her to your home– not the house or the appliances per se — but to your home, the social /physical /work space she's joining with you.
It helps to imagine 'home orientation' as a process that takes two weeks…so you have about 14 days just to make it the first time through most of the procedures, policies and personalities. As long as you make it around all the bases once, in the first 2 weeks or so, you're doing a good job.
Whatever you start with will be fine.
There is no possible way to cover everything you need to think about for orienting your new Au Pair, but we can at least address different ways to approach the start of your new Au Pair's work in your home. Here are 5 strategies for orienting your new Au Pair.
1. Start with the typical day's tasks.
2. Start with the most common tasks she's responsible for.
3. Start with the easiest tasks she's responsible for.
4. Start with safety basics.
5. Just have her follow you around.


1. Start with the typical day's tasks.
What does your new Au Pair need to know to make it through the first day that she will be alone with the kids?
Assuming new Au Pair's first day with you is Friday– and that you or your partner will be home to orient her (as required by law) — you can walk your new Au Pair through the typical week day. Then, the following day, you might have her on duty to practice the tougher parts (like driving to day camp).
Make a list/ take out your list of the 'daily routine'. Go step by step through what happens on Monday. Take her to the kids' bus stop. Show her where the day camp is on a map, drive with her there, and then drive back.
2. Start with the most common tasks that your new Au Pair is responsible for.
If you start by showing your new Au Pair how to do the tasks that she'll do most often, she's able to start being a help to you (and feeling useful) right away. Will she be changing someone's diapers? That's a 4-8x a day job. As soon as you show her how to do that, she can start helping.
3. Start with the easiest tasks she's responsible for.
Starting with easier tasks lets her feel competent right away– a sure confidence builder. Let's make breakfast! (cereal + bowl + milk + spoon) Now, she can feed the kids tomorrow morning, and herself tonight if she's hungry.
4. Start with safety basics.
This strategy is pretty important to me, because safety is a priority in our household.
Starting with safety, you might show your new Au Pair how to lock & unlock the doors, use your alarm system, understand what a smoke alarm is and what it sounds like, buckle kids into car seats, turn the stove on & off, use the escape ladder in her bedroom, and all the rest of the stuff on your safety list. It may sound like overkill (no pun intended), but one thing I do the very first day is talk with my new Au Pair about what to do if there were a fire in the house…we go to different parts of the house and I ask her to tell me "If the house were on fire, and you and the girls were here, what would you do?"
The nice thing about starting with safety issues is that your new Au Pair can feel safe and secure in her new home.
5. Do what you'd be doing anyway, and have your Au Pair help out.
The orientation strategy that takes the least amount of forethought is to have your new Au Pair follow you around the house as you go about your activities (random and/or scheduled) and teach her as you go.
— Do you have lots of laundry to do? Does she have lots of laundry from orientation? Explain to her how to use the washer, stand there & advise or help out as she sorts & pretreats her own stuff, show her how to push the buttons and voila. Laundry Lesson #1 and clean undies for her.
— Is you kids' room a mess? Have her help you help the kids tidy up their toys. Show her, do it along with her, and get her actively doing.
— Going to the grocery store? Take her with you. Let her wander the aisles, pick out a cereal that looks familiar, and let her choose some fruit.
Other thoughts:
1. Keep a list of what you think you need to tell your new Au Pair, and keep track of what you've already shown her. That way, your partner/spouse knows what's been covered and where to help, and you get a nice feeling of accomplishment.
2. My Au Pair agency suggests that you have your Au Pair be 'on duty' right away-– not only does this keep you from treating her for too long as a guest, but it also gives your Au Pair something to do. When she has something to do, it's easier for your new Au Pair to feel part of things and to feel needed.
3. For the very first two days, I think you should make sure that the Au Pair's basic needs are met (e.g., food, sleep, contacting her parents) and that she and the kids get to spend some easy & fun time together.

4. Read and consider the advice that your Au Pair agency has given you. My agency gives us a nice little booklet of Guidelines for a successful year… and when I remember to look at them they are always useful.
5. Ask your new Au Pair what she most wants to learn right away — it might be most important to her to spend some one on one time with each of the kids, or to learn how to make your dog sit & stay… who knows? Ask her, and you'll start to learn about her, too.


There are many paths to the one goal of a successful and fun year. Don't obsess, don't worry too much. Just start, with enthusiasm.
Host Moms: What have been successful (or not successful) starting strategies for you? Share your advice in the comments, below….
Also, if you know a new Host Mom, or a Host Mom who is welcoming a new Au Pair right now, send her this post using the Share This button, below.
Technorati Tags: au pair, aupair, advice, orientation, new, Host Mom, childcare,