The price of gas has gone up by more that $1 in the last year. That price increase hurts everyone, and it especially pains an Au Pair, since it eats up more of her already modest weekly pocket money. It has gotten much more expensive for your Au Pair to use the car for her own fun. And, for our Au Pairs, the ability to drive around town has contributed a lot to their social lives and to their overall happiness.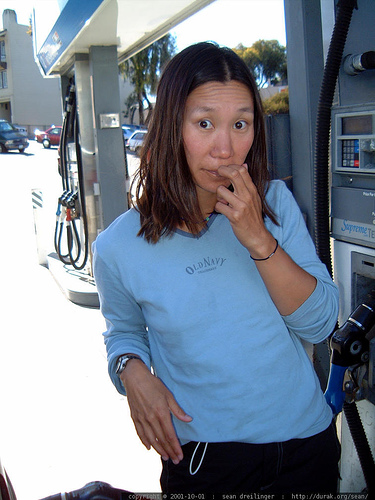 In our family, our Au Pair has a car for her own personal use, and so she is responsible for paying for all of the gas that she uses. Now that gas is so much more expensive, I'm thinking about:
Giving her some extra gas money– maybe by filling the tank as a surprise, or by giving her an extra $10 every now and then
Being especially careful about replacing any fuel that I use when I drive her car (like, when it's the last one in the driveway and I'm late).
Keeping the car tuned up, with tires that are appropriately-inflated
Looking for a list of ways to save gas by modifying driving habits.
Making sure that the bicycle we have for her to use has air in the tires!
Other ideas?
While I realize that it's not necessarily my responsibility to shield my Au Pair from the high cost of gas, it is one of those small ways that I can be generous. And learning to be more generous is one of the ways I get to be a better person by being a thoughtful host mom….
Your thougths? Comment away…..
Technorati Tags: Au Pair, aupair, caregiver, driving, gas prices