20 Fun Things You Can Do with Family on Thanksgiving
Hi Host moms—  I found this great list of ideas for Thanksgiving on the DumbLittleMan Tips for Life blog. It's such a great list that there is no way to summarize it and do it justice, so I'm excerpting it in large chunks… but if you want the whole thing and/or if you want to print it out for later reference, please click back to DumbLittleMan so that they get credit for the page views. Photos from my secret stash…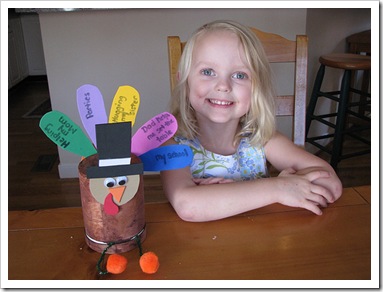 "We all know some of the favorite things people like to do on Thanksgiving: watch football, watch The Macy's Day Parade, and of course taking a nap after gorging on Turkey. Well the purpose of this article is to inspire everyone who reads it to turn off the TV (web, video games) for part of the day and really spend some quality time with your friends and family. You'll have have fun doing it and you'll create fun, fond memories."
1. Take a Walk. Pick an enjoyable destination.
2. Play Touch Football. Or soccer, tag, hide-n-seek, etc. Just get outside with the gang and do something that involves running around and taking in some nice fresh air.
3. Boardgames!
4. Play Charades. This doesn't take much. Make your own rules as you go. Have fun!
5. Sing-a-Long. Karaoke. Make up a contest.
6. Memory Sharing. Share stories. You can pick a theme such as:
The greatest day of my life.
The best thing that happened in my life this year.
My favorite memory from childhood.
The funniest thing that ever happened to me.
Have someone scribe the stories or videotape the event.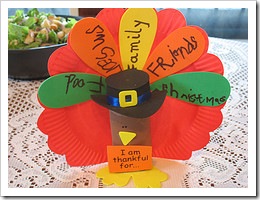 7. Share Thanks. At dinner have everyone share what they are thankful for before eating dinner.
8. Silly Dance Contest. Just like it says. Be silly. Dance. Make up your own rules.
9. Kids Talent Show.
10. I Love My Family because…. Gather round as a family and have each person share what they love about the family. (I personally heart this idea….)
11. Share the Love. Have the family all in one room and have each person tell why they admire the person next to him/her. And then that person says why they admire the person next to him/her, and so on. "I Admire ___________ because…"
12. Treasure Hunt. Create a simple treasure map and "prizes."
13. Name That Tune. Play the humming game where each teams or individuals have to name the tune.
14. The Questions Game. Here is a link to a family game with very few rules . You get to make up the rules. The idea is to spark conversations, have fun, and get to know each other better.
15. The Craziest Thing …. (that I saw or experienced this year). As a family tell stories that can be true or made up. Everyone tells a crazy story that is either true or made up and everyone has to guess if it is true or not. And the story doesn't have to be something that they actually experienced.
16. Our Family Tree. Have everyone imprint a fingerpaint handprint on a big sheet of paper with their name underneath. You can have it framed or take a picture of it to share with everyone. (How great would this be to take to Aunt Barney in the adult care facility?)
17. Start a Thanksgiving Day Banner. Starting this year create a banner that can hang in your living room that will have a picture of the whole family from each year. It can become an heirloom for future generations. You could also create a similar item electronically say with a website.
18. Three Legged Races.
19. Family Thanksgiving Journal. Grab a blank notebook. It doesn't have to be fancy. Write down everyone's thanks for this year. And then next year do the same so that over time you build a treasured family book of thanks as well as a sort of family history.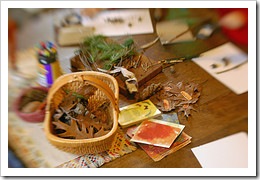 20. Make Me Laugh. Tell jokes. You can make it into a game to see if you can get someone to laugh.
Happy Thanksgiving all! Enjoy!
Originally written for Dumb Little Man by K. Stone in 2007. She is the author of Life Learning Today , a blog about daily life improvements.