BLJHostMom needs to vent–
"Space" has been a pretty hot topic with us (here on AuPairMom) these last few weeks, and I'd love some advice.
With our first AP, our biggest worry was that she would be around and it would be awkward when we just wanted to relax and watch TV in the evenings. But it wasn't an issue. AT. ALL. Right from the beginning, she needed her space and we needed ours and she retreated to her room just enough but not too much and it was just great.
Our second AP started off much the same. She has been with us now for 2+ months. We really like the way she has been with the kids, and we genuinely like her as a person. But she is giving us no space. AT. ALL. And so, while we haven't been worried about this because we saw how last time we worried needlessly, this AP wants to do everything with us.
I'm afraid it's going to start creating resentment with me, because I am so overwhelmed all the time and I NEED some personal space with my husband. Or by myself, at this point I'd take either. We are retreating to our bedroom more than we ever had, which is fine, but I find myself dreading to go down to the kitchen for fear of being trapped by her "one more question".
When I go out for a run, she "joins" me, and I see myself sneaking out to jog, because if she sees me in my workout gear after the kids are in bed, she's waiting at the bottom of the stairs with hers on also.
It's not fair of me to say this, and
I promise I am a nice loving host mom.
Our au pair has no idea that I'm feeling this way, but I'm helping her out all the time, I really love how she is with the kids, but I cannot get a minute to myself with my husband unless I am IN my room with the door closed. Sometimes when we are sitting in the living room having a conversation, she'll just come sit on the couch and watch us. She doesn't contribute or add to (her English isn't so good), but she just looks at us. I stop, smile, and then continue talking. But I feel weird, watched, in a way I never did with AP#1, and seriously we are usually discussing my parents, or his job, or to do for the weekend lists, nothing of interest to anyone, practically even US!
The need for some space for myself is doing that thing where it starts to make more things annoying than should be annoying.
I'm starting to feel myself knit-picking, and that, my friends, is a very very slippery slope.
Rematch is NOT even on my radar. She is a seriously GREAT AP. All the bedrooms are together, so there isn't much space, even to walk into the hall way to get a towel out of the closet, and she never ever has her bedroom door closed, even to sleep! So it just feels like there is no privacy unless we are in our room. She has liberal use of the car, and lots of time off, but she likes to BE WITH US during that time off. She even talked to my mom about how much she loves being with me. We always invited our last AP on the weekends to do stuff with us and she sometimes went but often said no. This AP comes to every school function, every trip to the store, every soccer practice, eats every meal with us, breakfast, lunch, and dinner, and is there for every family event we have.
After 8 weeks, I think her social circle should have started growing but she seems like kind of a home body who complains about most of the people she's met so far. Lots of APs have been on vacation with the end of the summer, etc, so her cluster meetings have been small. Two of the girls she's liked have rematched and left for another state. I hope that she gets a little more of a life, or I'm worried that she is going to start picking up on my annoyance. School starts for her in 2 weeks, so that should help also. I've also decided that for the next few weekends, I won't invite her to come to the park or the soccer game with us. I'm just worried that if she asks or comes anyway, that will fuel my frustration that she is now tagging along uninvited. Mama needs some space.
I would appreciate any advice on a kind thing to say to her, that would not discourage her from coming to me when she does need help, and that does not discourage her from *sometimes* watching TV or hanging with us.
With our old AP we had a car curfew. Last weekend when she went out, Hubs said, did you tell her the car needs to be home by 12? I said, NO, I was so thrilled she was out and about, I didn't dare tell her to be home by a certain time. Of course, she was home way, way before curfew. ?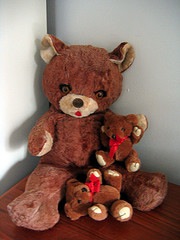 If I'm in the wrong here, please set me straight. I have a wonderful, sweet, young lady looking after my children, handling them beautifully. She has great morals and is a good driver.
So what's wrong with me that I want to pull my hair out anytime she sits next to me on the couch? My last AP said I was the best host mom ever, I care for these girls, I really do, but I'm concerned that this "this lack of space" issue might develop into something more.
Can I change my thinking not to be so annoyed with her? Do I honestly just need a little more space and I'll be okay with her?
After I get the kids to bed, that is my sanctuary time, or quiet and aloneness. Time to connect with hubs and exercise or veg, when I don't get those things, I really feel myself unraveling.
WOW! I knew I was feeling annoyed, but that was a whole lot more "dumping" than I realized I needed to do. I've almost considered not even posting this brain dump. But I will. As always, ladies, thanks for listening, and for any words of wisdom! ?
Taking A Computer Lunch was the first to reply, with this:
I think that if you were to tell your AP how you feel, especially since you've said her English isn't great, that her feelings would be truly hurt and would have a huge impact on the 9+ months ahead.
Instead, encourage friendships. Ask her to invite a friend or two to your next sit-down family dinner. Encourage her to have a "ladies-night-in" and invite other au pairs to watch a movie. If you encourage relationships with her peers, then maybe she will develop some friendships that take her out of the house. In the meantime, as much as you hate it, acknowledge her need to have a relationship with you and your husband.
In my experience, even the shyest of APs develop peer relationships that take them out of the house.
(It's crazy– and real– to discover that even an au pair you ADORE can smother you a bit. cv)
See also:
Feeling Squished by Our Au Pair
Someone Else in Your House: Getting comfortable with the idea of an Au Pair
A Good Au Pair Relationship Requires Your Emotional Investment
Au Pairs and Your Privacy: My Au Pair's kind of nosy!
Images from Flickr:
Momma Bear from sleep
Momma bear from Indiewench