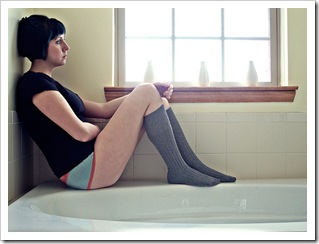 Being an Au Pair's host mom occasionally calls for you to help your au pair take care of herself, both physically and emotionally. You will find yourself needing to offer her ideas about how to distinguish between a cold and an allergy, how to find new friends, and almost certainly how to deal with homesickness.
If your au pair seems depressed or is spending a lot of time in her room, sleeping, and/or on the phone & computer, it's possible that she's missing her family, friends and familiar environs. I get homesick sometimes when I'm away for two nights for work– so I can empathize with an au pair who realizes that 12 months is a long time and home is a long way away.
Can you keep your au pair from becoming homesick?
Probably not. Your au pair is in charge of her emotions, so there's not much you can really "do" to prevent homesickness or to fix it for her. But, you can help your au pair deal with homesickness by offering her some advice and strategies. Talya , a former Au Pair who writes at Best Au Pair Guide , recently wrote about how to manage homesickness . You could print out Talya's post for your au pair, or email it to her. You might also encourage your au pair to look at her au pair program materials for their advice and encourage her to talk to her Local Community Counselor. And, as a host mom you can do a few things that might help:
1. Invite your au pair to talk about her family and her friends at home. Ask her to describe personalities, tell stories, and talk politics. While some of this can look like 'cultural exchange', it can also help your au pair feel connected to her home.  For your au pair, sometimes being able to make far-away people part of her everyday conversations with you can help her create a connection between where she is now and where she was & will be. Instead of being isolated from home, she might think of herself as being what connects home and here.
A side benefit for you and your children is that you learn more about your au pair's world– you may understand her more deeply, and/or get a fuller sense of who she is. This, in turn, can help build your relationships and reduce the loneliness that triggers homesickness.
2. Ask your au pair about the new world that she's creating here for herself. Ask about the other au pairs she's met, about what she's learning about the US, about what she's discovered about your kids, and about the other au pairs that she's met.
3. Find ways that your au pair can be especially productive. There may be an art project, an organizing project, a trip to the library, or something that needs to be *done*, that your au pair can do to feel like she's making a difference in your home. (See Amanda's idea at SimpleMom.com for creating an Art Box for kids ) .
Projects work against homesickness in two ways. First, feeling homesick tends to make people be more passive than usual, and being passive gives people a chance to be the 'victim' of sad thoughts. You want your au pair to be the active agent of positive thoughts, because positive thoughts hold homesickness at bay. Second, when we are able to ruminate on something sad, we make ourselves sadder. When we are busy, we aren't really able to hold all the homesick thoughts in the front of our minds, and we avoid digging ourselves an emotional trough.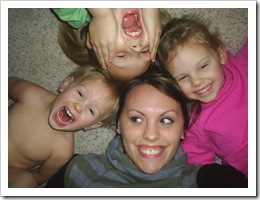 4. Find some ways that she and the kids (and maybe even you) can play together — especially outside. Can she take the kids bike-riding?  Bake cookies with your 4 year old? Take the dog & kids to the park to toss the Frisbee (this one always works to pick me up)? It's hard to be sad when you're running around with happy little people who look up to you.
5. Avoid playing moody music. (I'm not kidding!) Once dreary Fall day, I was playing a CD of some melancholy Celtic music in the kitchen, just trying to relax a bit, when my au pair burst into tears. The combination of the music and the greyness outside was more than she could handle. So I put on High School Musical , and made myself sing along until my au pair finished her sandwich and went off to the mall.
6. Talk with your au pair about her goals for the year. What does she want to learn? Where does she want to travel? Who does she want to meet? Help her think about the positive reasons that she's here in the US. Encourage her to make a list, get out a calendar, set some goals.
7. Recommend ways that your au pair can "get creative". It's hard to be sad when you're creating something. How about making a video of the neighborhood? Making a flower arrangement from branches off the trees in your back yard? Dressing up the dog and doing a canine photo shoot? Creating a video on Howcast.com about something she knows how to do?
8. Encourage your au pair to combine goal-setting and getting creative by making a Vision Board. ( Christine Kane has a great post on how and why to make a vision board .) She can hang her vision board in her room, to keep herself focused on the positive.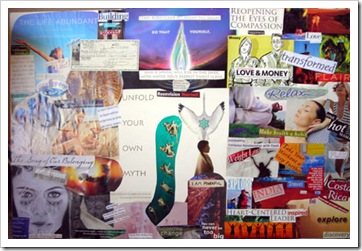 A little bit of homesickness is inevitable, for any au pair, no matter how happy she is to be here and be with your family. Remember, when your au pair does get homesick, don't take it personally . Of course, if you're a host mom who is cold, unfriendly, and hard to please, your au pair is more likely to miss home. But even if you and your family are warm, accommodating and encouraging, your au pair is still likely to be a little homesick every now and then.  So, don't take it personally. Instead, while recognizing that your au pair is an adult who can (and needs to) take care of herself, think of some ways to extend some support and some kindness.
Other ideas? Let us know in the comments, below.