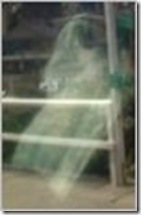 – Thoughts of her send chills down your spine.
– You see her in your dreams.
– Thumps on the third floor make you think she still lives here.
– You can't shake the feeling that someone is watching you, criticizing you, maybe even disliking you.
You can't shake it, because you're haunted.
Haunted by the Ghost of a Bad Au Pair.
If you've never had a 'bad' au pair, lucky you. You'll never know just how long the memories of that bad relationship might trouble you. And, you may never realize just how deeply your approach to a new au pair, as well as your concerns, defenses, and self-confidence, might have been negatively affected.  You may think that other host moms are just making up 'bad' Au Pair Ghost stories. But for any of us host moms who have had a 'bad' au pair, that ghost can be all too real.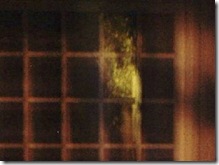 I was reflecting recently on my own experience with a 'bad' au pair… an otherwise lovely young woman who, for a variety of reasons, wasn't the right au pair for us. And, I'm wondering, as I start to interview new au pair candidates— How can I keep my experience of this bad relationship from affecting how I evaluate candidates, what I think I can reasonably expect from a new au pair, and how much freedom, responsibility, and emotional energy I feel able to give her?
If you've had a 'bad' au pair or an unsuccessful au pair relationship, how have you exorcized its ghost? What have you done to start afresh?
Technorati Tags: au pair,aupairs,relationship,advice