Hi Moms-
Just got this request for advice from another mom– It's one of those questions that I find especially vexing: Can this relationship be saved? And, even before that, Should it be?   What do you think?  Here's the story: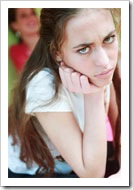 I'm having a personality conflict with my au pair and am really unsure as to whether to try to work it out or cut my loses. These "conflicts" last for several days after I correct something she's done. The first time, one of my boys indicated several times over two days that he wasn't getting enough lunch. So, I checked to see what my au pair was putting in the lunch box. This then became that I was accusing her of starving my children and she wouldn't speak to me for four days. This last time, she was 20 minutes late in starting in the morning. I knocked on her door to wake her up. This was the second time that week (she's only on three mornings during the week), so I indicated if she needed help in understanding how to set her alarm clock we would help. That was four days ago. Last night – during our regular family meeting — she indicated that I discount her feelings and am unaware of her perspective on life, and that we were in crisis.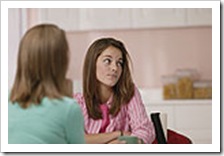 I will be the first admit that I am not a touchy feely person who solicits "friend" conversations with my au pair. I go to law school full-time and barely have enough time for my kids, much less time for a 26-year-old grown woman. I see her in passing in the morning and at the dinner table. I do thank her on an almost daily basis for doing my little girl's hair, for taking the dog for a walk (not required to do so), for doing this or that with my kids. I say good morning, how are you doing, all the basic pleasantries. We had an au pair for two years and there were no serious conflicts at any time between us. Can it be fixed or will it just get worse?
Here's my quick summary of the points:
This mom is doing her best to be kind and encouraging to her AP.
She has given the AP direct, specific feedback about things that need to be changed or adjusted.
She is conscientious about having meetings for feedback * relationship building, and (probably) doesn't have a lot of flexible, informal time for interacting with the Au Pair.
The mom has some previous experience so she knows it can work and that she has been a good host mom.
The AP tasks in question are straightforward: making lunch and being on time. Neither one of these tasks is a "style" issue — just simple objective changes are needed.
On the down side– sleeping late twice in one week? Not a good sign.
On the plus side, the topic did come up during a family meeting.
The AP is a full grown adult (no teenager here).
She seems to have a overly dramatic reaction to criticism, both in terms of responding out of proportion and dragging things out.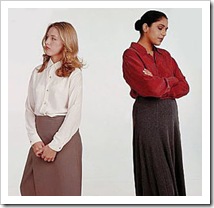 We don't know:
How long the AuPair has been with the family/how much left in your year?
Whether the Mom is otherwise happy with the AP, her childcare approach, and her job performance.
Whether the kids like the AP.
Other questions we might have:
Does the mom actually like the AP?
Is the AP otherwise a nice addition to the family?
Any other signs of problems (low job performance, mean to kids, unsafe)?
Because my own bad experiences with APs had to do with one who was simply unwilling to try anything other than what she-was-doing-that-wasn't-working, and another who was a drama queen, I'm a bit biased. So I want to hear what you all have to say, before I add my $.02.
Moms, help!