Host moms–your advice is needed on this one– and it's a pretty unique situation. There are THREE relationships — maybe even four– in this request for advice.  Relationship 1: Between the writer and the au pair , Relationship 2: Between the au pair and the Host Dad, and Relationship 3: Between the writer and the Host Dad who is also her boyfriend.  Let's assume that things with Relationships 4 & 5, between the Au Pair & kids, and Dad & kids, are working out okay.   This situation is complex, maybe we can each just toss in an idea or two?
Re-assessing my perspective: Am I crazy?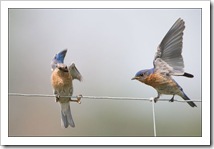 I am in a weird situation. My boyfriend, his children, and his newly acquired au-pair all moved into my house. He is a widower and his children are young. People said this would be hard, but I never realized the trials I would go through.
I am a career woman. The demands of my job make it impossible to be a hands-on mom for the time-being.
My boyfriend is trying to make the best situation for everyone- giving au pair child rearing responsibilities, allowing me to meet my deadlines at work, etc. My problem is that I'm not happy. I love the kids and my boyfriend. i personally can't find common ground with the au pair.
She wants to "serve" me, but I refuse her offers to wash my clothes or make me food. She manipulates situations – using the cell phone for international calls- to the tune of hundreds of dollars per month, she overflows the shower and the washing machine regularly, she doesn't clean the table after the kids eat- leaving dishes in the sink and food smeared on the table.
My boyfriend feels that it is too hard on the kids to have numerous caregivers (the previous three were poorly selected) and wants to stick with this one because she has a positive attitude with the kids. He also wants to avoid having a "hot young au pair" because it won't be healthy for our relationship because he calls me the jealous type- therefore he has another excuse to keep this au pair.
She will be finished with her contract in a few months. I have indicated that date should represent the termination point. He indicated she could stay on "somehow". This mostly comes down to inertia, I think. He doesn't want to change because it is easier not to.
He hasn't ever contacted a babysitter.
I don't know how to deal with this. Can it be handled, or should we part ways?
Are my feelings relevant, or should I just be handsoff and let him handle this situation however he sees fit?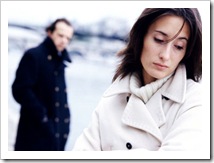 My house is really taking a beating because it is being damaged – it's my only investment and I don't think the discipline is up to par. I know my friends and family members would never be so lenient in their own situations. Yet I don't have the leadership position- I am given equal or less-than-equal say compared to the au pair, depending on the situation.
I feel that if this is going to evolve into a family situation, a temporary au pair can't be given so much power that those other bonds and family environment don't develop.
I'm trying to hang on to some sanity and find a way to make this work. But I am on the verge on living alone intentionally, because I can't find a workable solution.
Moms & Dads– your thoughts?