Dear AuPairMoms-
What happens when the au pair is placed with a host family that has a special needs child, and it isn't working out? Both the agency and the host family knew beforehand that the au pair did not have any previous experience with special needs, but the Au Pair chose to take the job anyway. Now, she/he realizes that is too much for her/him. What to do?
Chev replied:
I'd suggest you talking to your LCC and host parents as soon as you can find a time, away from the kids when the Host parents don't have anything else on.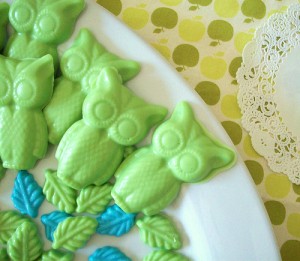 It's important that you make your decision about whether you think you can stay and adjust to the job that sounds like it's harder than you thought it might be, or if you need to go into rematch. The family needs to know so they can have as much time as possible to find a replacement. And, if you decide to rematch then you'll want the full 2 weeks to find a new family, if you're planning on going home, then give them as much time as you can, until the next AP can get there if possible.
I think this is an issue for APs who are "special needs willing" to maximize their potential to match without a clue what goes into the care for children with differences. By law, families with special needs children must tell both the agency when registering, and the AP before matching.
Do you feel that your family did not explain your duties well enough?
Taking a Computer Lunch adds:
As a parent of a special needs child, I cannot tell you how stressful it is to match, much less rematch. I can take several weeks for the child to trust a new AP and then to have that bond broken, puts further stress on the child. It takes me 1-2 months to interview enough candidates to determine who will be the best match, squeezing time to telephone them while caring for my child.
I might not be the nicest person if I was told by my new AP that the work was too much, just because of the frustration of the energy it took to match in the first place.
You need to decide, as an AP, if you are able to acquire the skills needed to care for the child or not. If you are, then what supports to you need from the HP to help you learn what you need to do? Ask them for help. If you are not, then please be honest with them as soon as possible – but not when the child is present.
Personally, as a HM with a special needs child, I no longer look at candidates who do not have special needs experience. Frequently, they do not have enough experience to take care of my typical child, must less The Camel.
Readers, what advice do you have for this au pair?
See also:
Finding an Au Pair for a child with Special Needs: Willingness is not enough
Regulations & Additional Training for Au Pairs of Children with Special Needs