Even though the 6 Reasons to Have Au Pairs Overlap are compelling, there can be some significant downsides to this strategy for orienting your new Au Pair. Sometimes, these downsides will be deal breakers — the danger of having one of these problems go from 'potential' to 'actual' may outweigh the expected benefits of overlap.
Probably the potential downside mentioned most often is: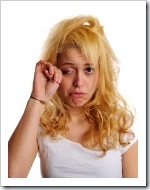 1. Your old Au Pair may pass some of her really bad habits to your new Au Pair.
Host moms and dads reported to me that their worst overlap experiences were when their outgoing Au Pair (pun intended) was a real party animal.
The old Au Pair was much more focused on getting the new Au Pair oriented to the after-work social scene — especially great ways to meet cute guys — than she was in teaching the new Au Pair how to get things done at our house. She told our new Au Pair it was okay to start work late if you were tired from the night before!
If your Au Pair has bad habits — if she isn't on time, stays out too late, is sloppy around the house, drives unsafely, whatever — you want to avoid any opportunity for her to suggest to the new Au Pair that these bad habits are okay with you.
2. The old Au Pair may also pass on "negative information" to the new Au Pair.
If your outgoing Au Pair is disgruntled in any way, if she feels no regret about leaving because she is in some way unhappy with you, she may be more inclined to tell your new Au Pair everything that's wrong rather than everything that's right. For example, she might harp about how your 8 year old will occasionally say something bratty, rather than talk about how much fun your 8-year-old can be when you get him involved in an activity. She might complain about having to work a full 45 hour week (even if 8 of those hours she's asleep!)
Similarly, your outgoing Au Pair might complain all about you and your strange preferences and behaviors rather than talking about the effort that you make to have your Au Pair's life enjoyable.
[[ To be sure, even if your outgoing Au Pair is terrific and adores you and your family, there's always the possibility that she will tell your new Au Pair all about your quirks and foibles. I've decided that this is okay with me, because my new Au Pair is going to find out soon enough what a weirdo I am and how my children, my family, or my community can be difficult.]]
3. The quality of information can degrade as it is passed from one person to another.
Remember that old game of telephone? Consider that your explanation of "how to do the laundry" may have been absorbed by your old Au Pair only 80%. So, if your old Au Pair shares this 80% of the laundry information and the new Au Pair comprehends and retains only 80% of that, you've got an Au Pair that knows only 32 of your '50 tips for clean laundry'. How well do you think the kids' laundry is going to turn out? You will have to go over key information with your new Au Pair even if your old Au Pair has already "trained her" on that.
4. Having your Au Pairs overlap can be costly.
You need to give both of them pocket money for that week, you need to feed both of them, and you need to provide a place for your outgoing Au Pair to sleep and park her stuff. There are also soft costs involved — it still takes a lot of effort on your part to organize an effective overlap, and it takes some effort to address the social & emotional needs of two Au Pairs at once.
5. You may need to manage competition, jealousy, and simply not getting along.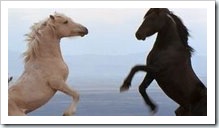 The Au Pairs may become jealous or envious of each other. The new Au Pair may be envious of the old Au Pair's comfort in this culture, or her social life, or her relationship with your kids. The old Au Pair may become jealous of your new Au Pair because she gets a slightly upgraded bedroom, has a new opportunity ahead of her, has takes over all her friends, and is the fresh new face that's exciting to the kids.
6. Having Au Pairs overlap can be confusing to your children. Not only do they need to figure out who's on duty, the kids may also feel conflicted about who they should cuddle. After all, they can only sit on one lap at a time.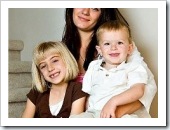 And, itt can be especially difficult for children to say goodbye to an old Au Pair exactly when they're saying hello to a new Au Pair. Alone, each of these emotions may be hard to manage. When these emotions are mingled, kids can struggle.
With some forethought, and if you're sure your old Au Pair is feeling good about her year with you, there are steps you can take to head off some of these downsides and make the overlap work for you.
Some Tips for Making Overlap Work are coming up… in the meantime, are their any problems that you've had with overlap that we should add to the list? Any questions? Add to the comments, below….
Technorati Tags: au pairs,au apair,aupair,advice,orientation,training an au pair,host mom